Hey Donnie D!
You asked: If anyone has any experience with the new metal center hub for the HBFP?
I have used it for about 3 weeks now, so i can only speak for my self, but i love it.
After a crash just before easter (where my swashplate separated)
i have changed all the parts to: XTREME
Metal Central Hub
Metal Composite Blade Grip
Fiber Reinforced Blade
Metal Paddle control frame
Metal Swash Plate
The blade grip is a litle tricky to get to fit right, but on my grip i took of some of the fiber on the side that goes against the bearings. I took a picture of it, to try to xplain.
I don't know if thats something only on my bladegrip, but when i had done this it fits musch better now
I'm sorry for the quality of the picture, but i hope you understand what i mean.
I also took a picture of the hub when it's of the axel. The axel is 2,9mm and the screw
is 1,9mm.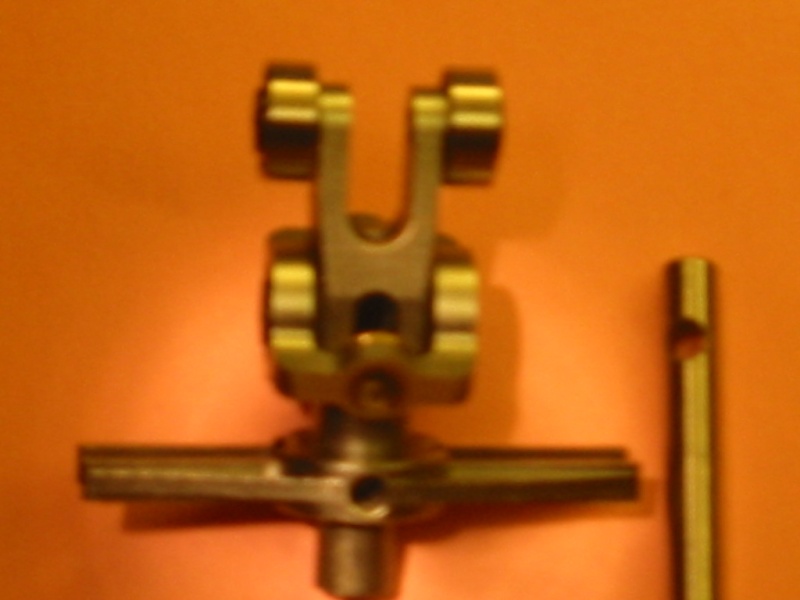 I also have the Super Landing Gear Kit V2 on my bird. (It's not my bird on this picture)

The reason that i'm used so much money on it, is that i have it with me in my truck when i drive around in Europ, and it's easy to repair.
I'm sorry for my bad english, but i hope you understand what i mean.
Happy flying